Steps how the collaborate working area works
Login to the account Admin, Regulatory or Education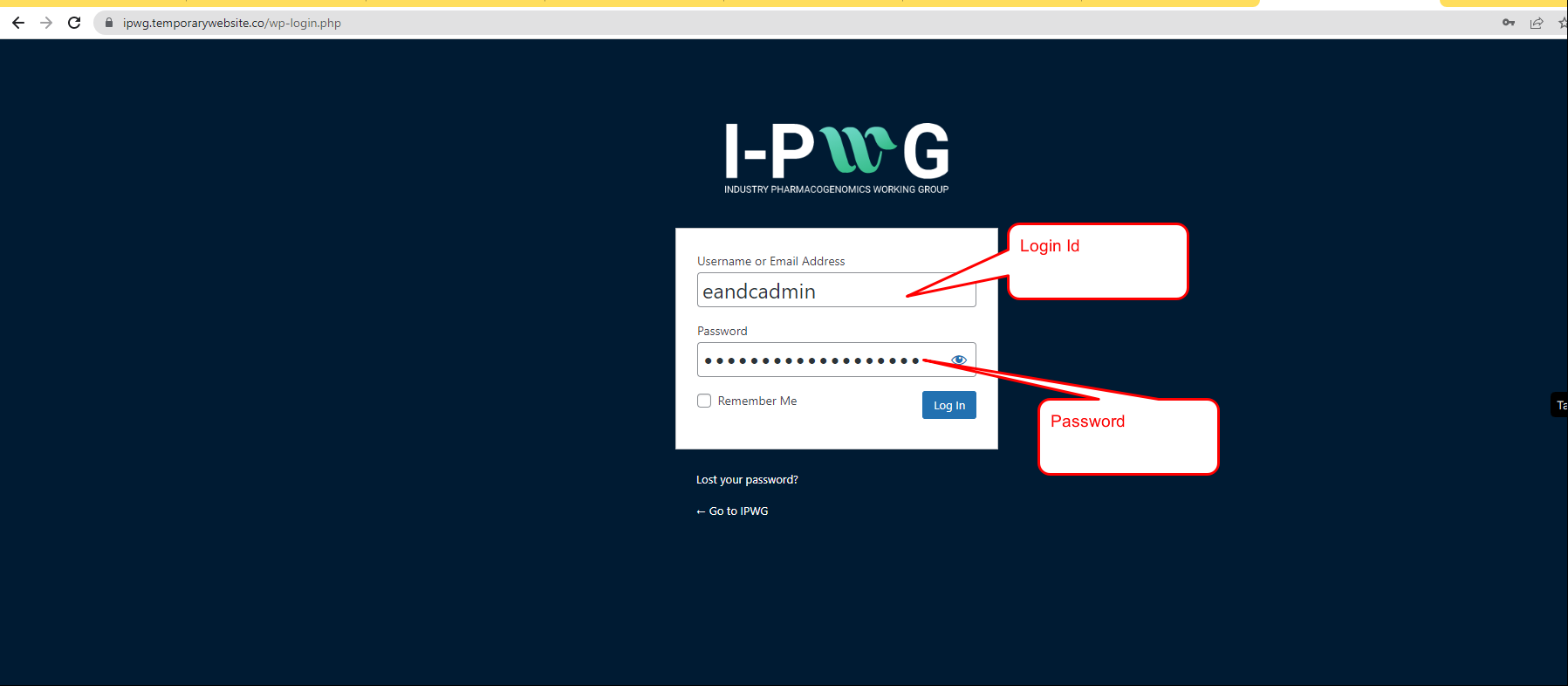 Click on Active Task Forces and Working Groups.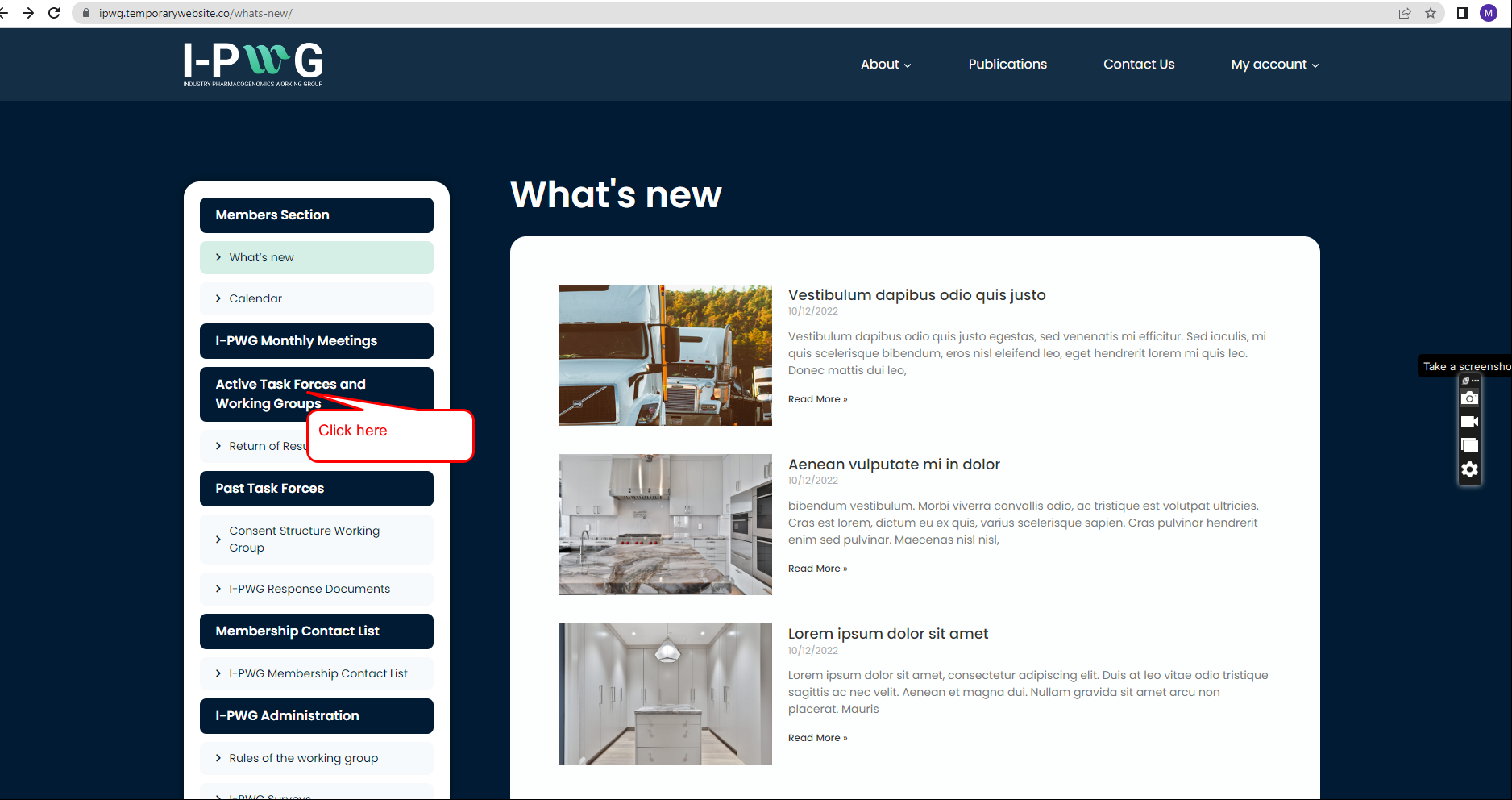 Now that we have logged in, we will select any one of the task forces.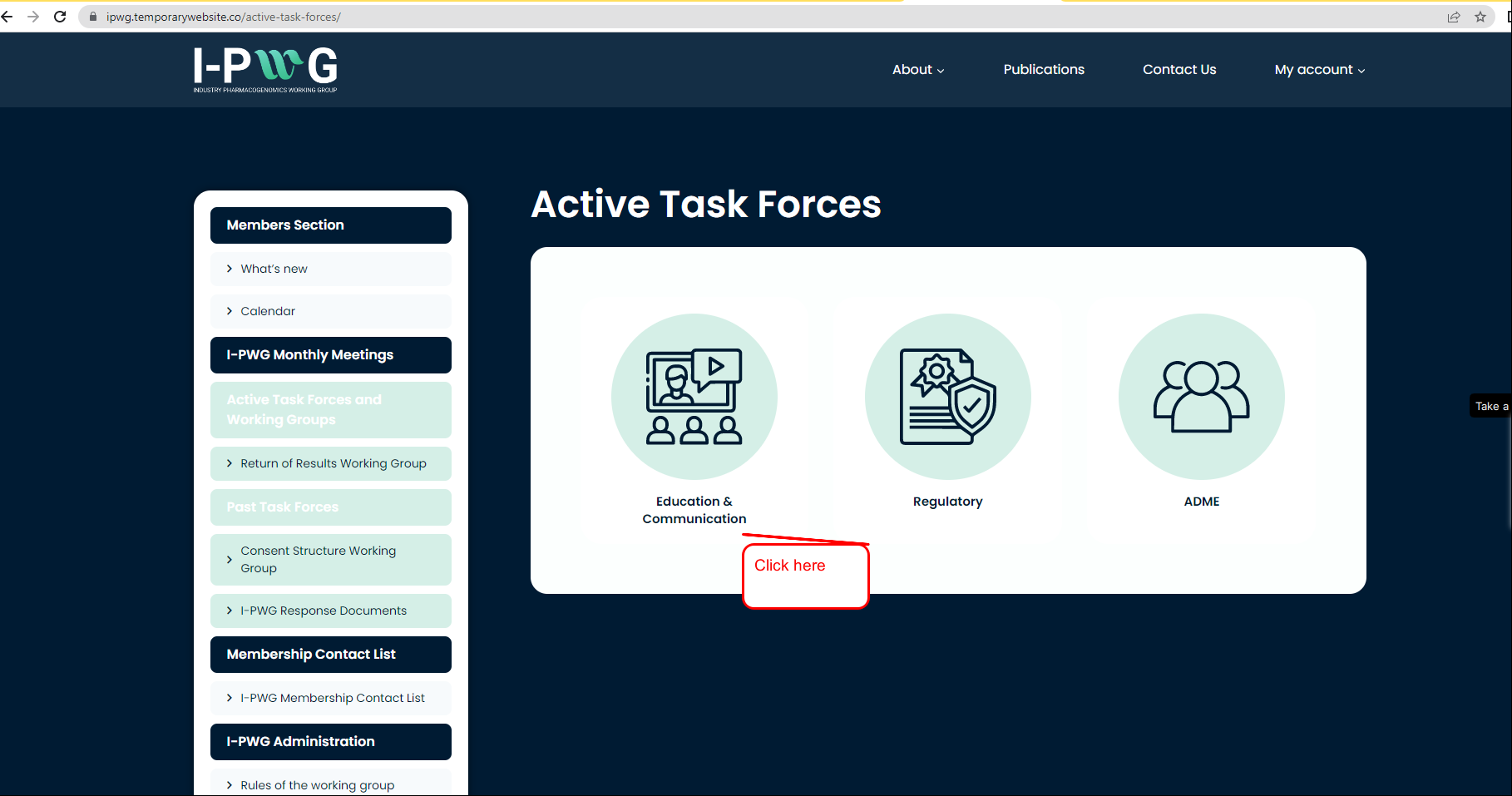 Click on Collaborative Working Area.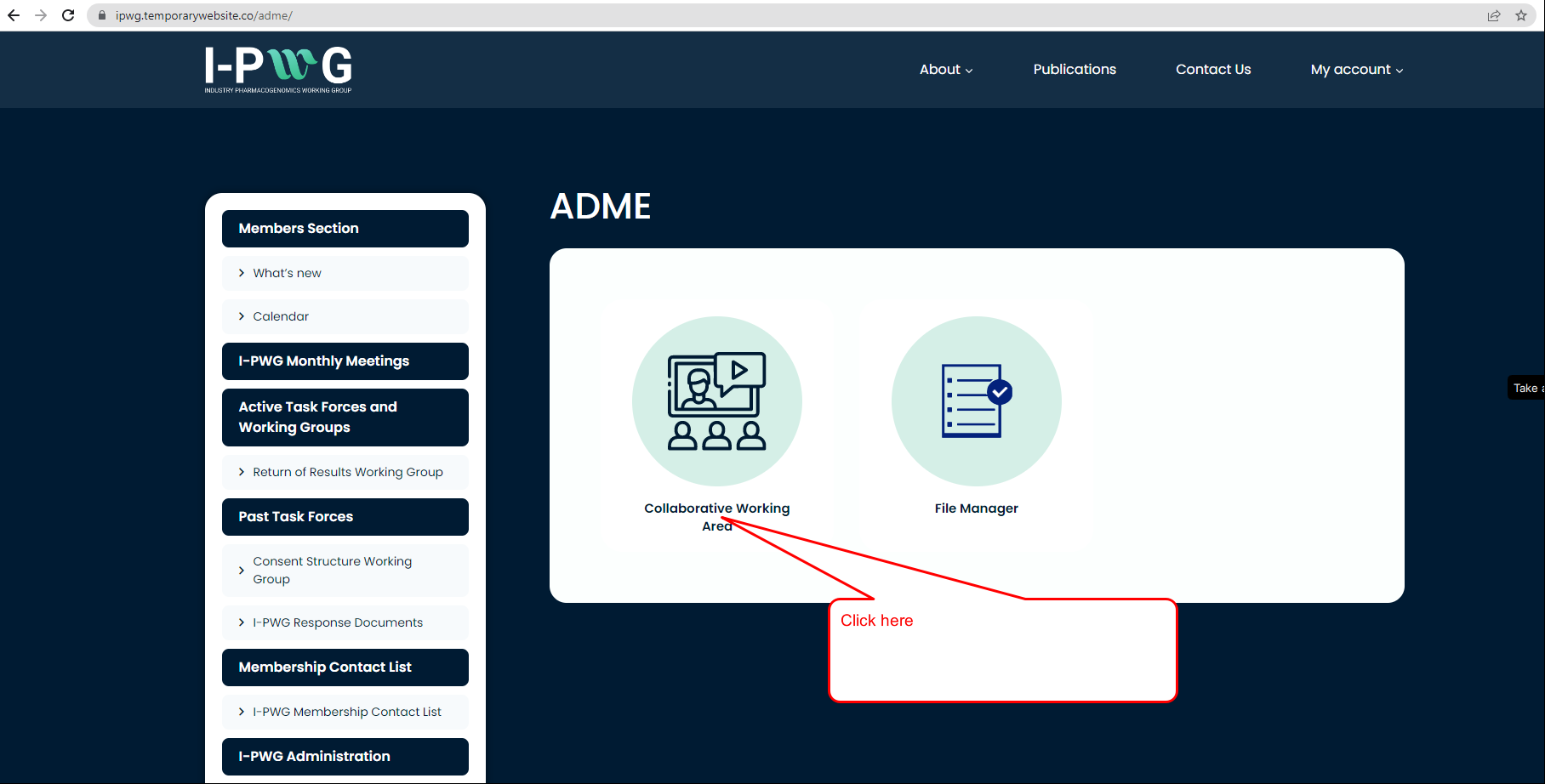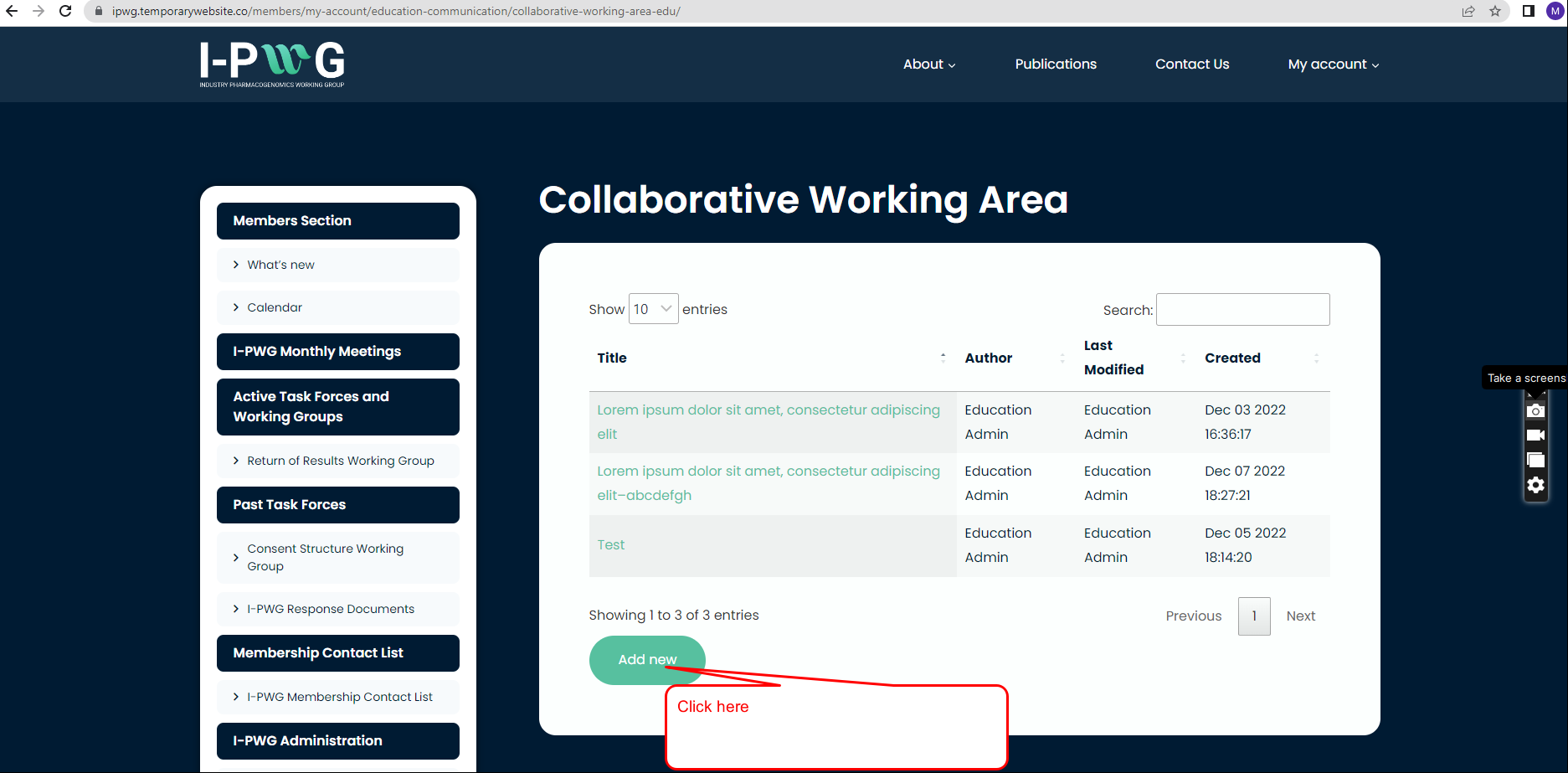 Click on choose file option gray color button below.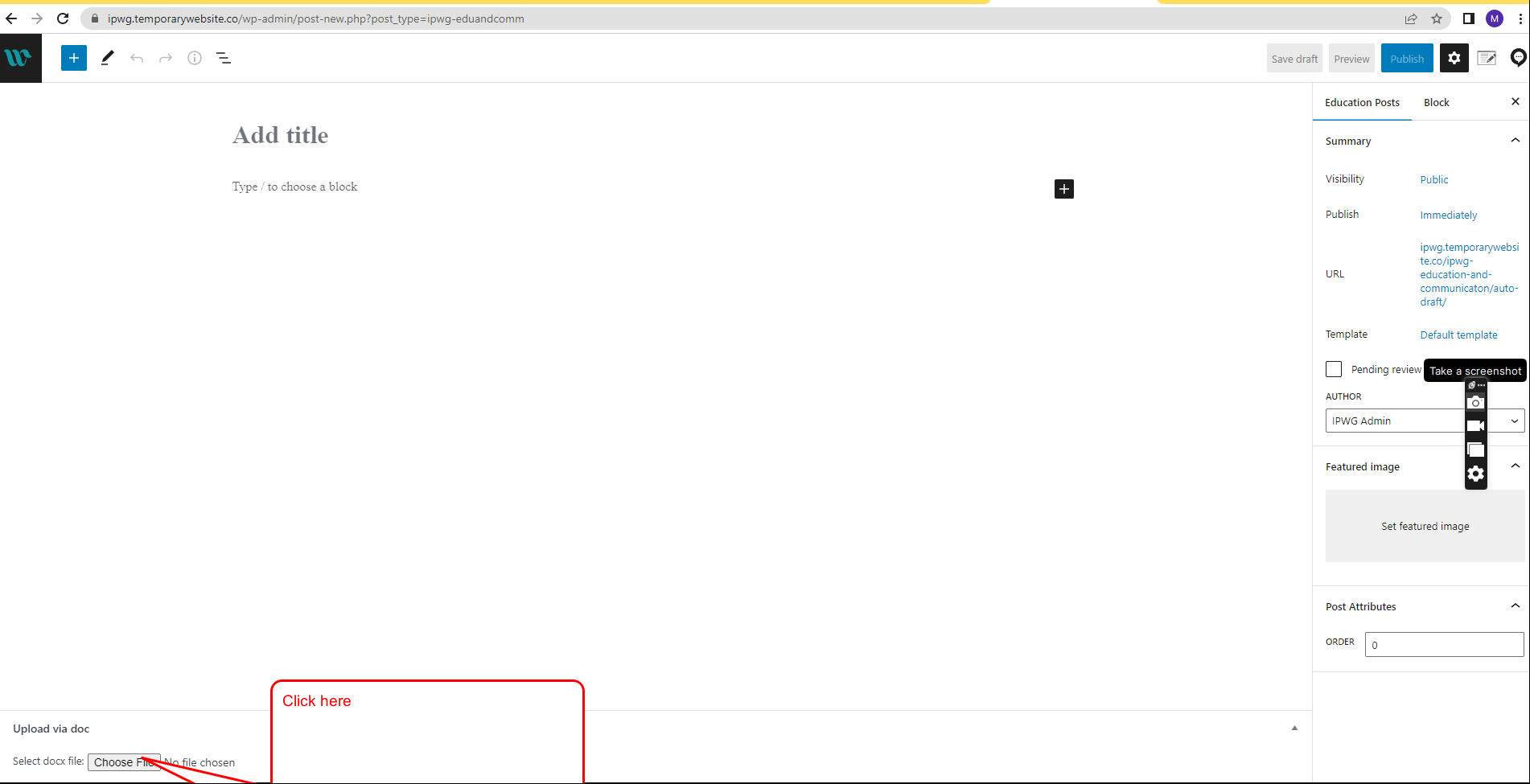 Select the doc which you want to add and click on open.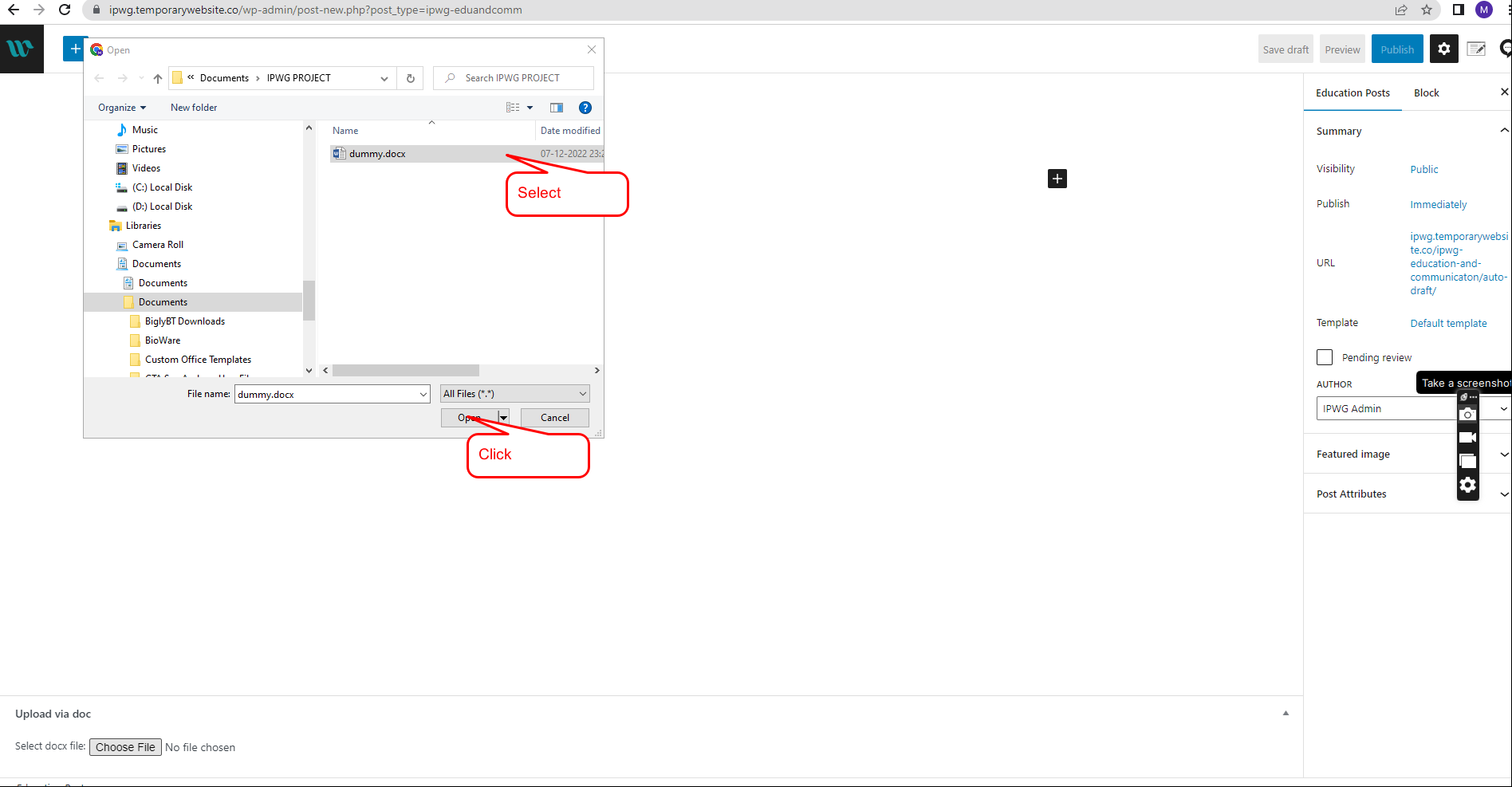 You will be able to see the content of the file selected, click on Insert into editor, gray color button.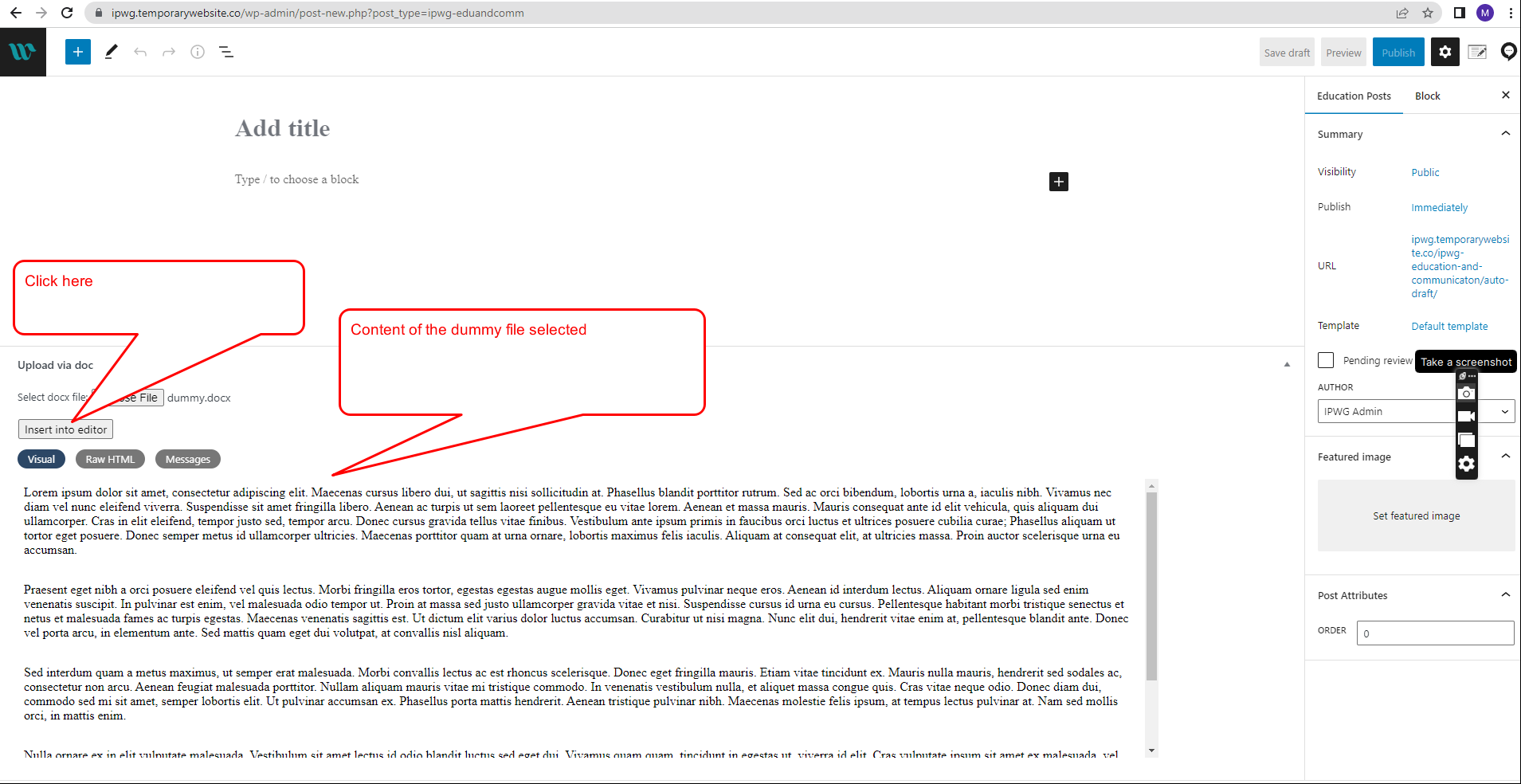 Add title to the document.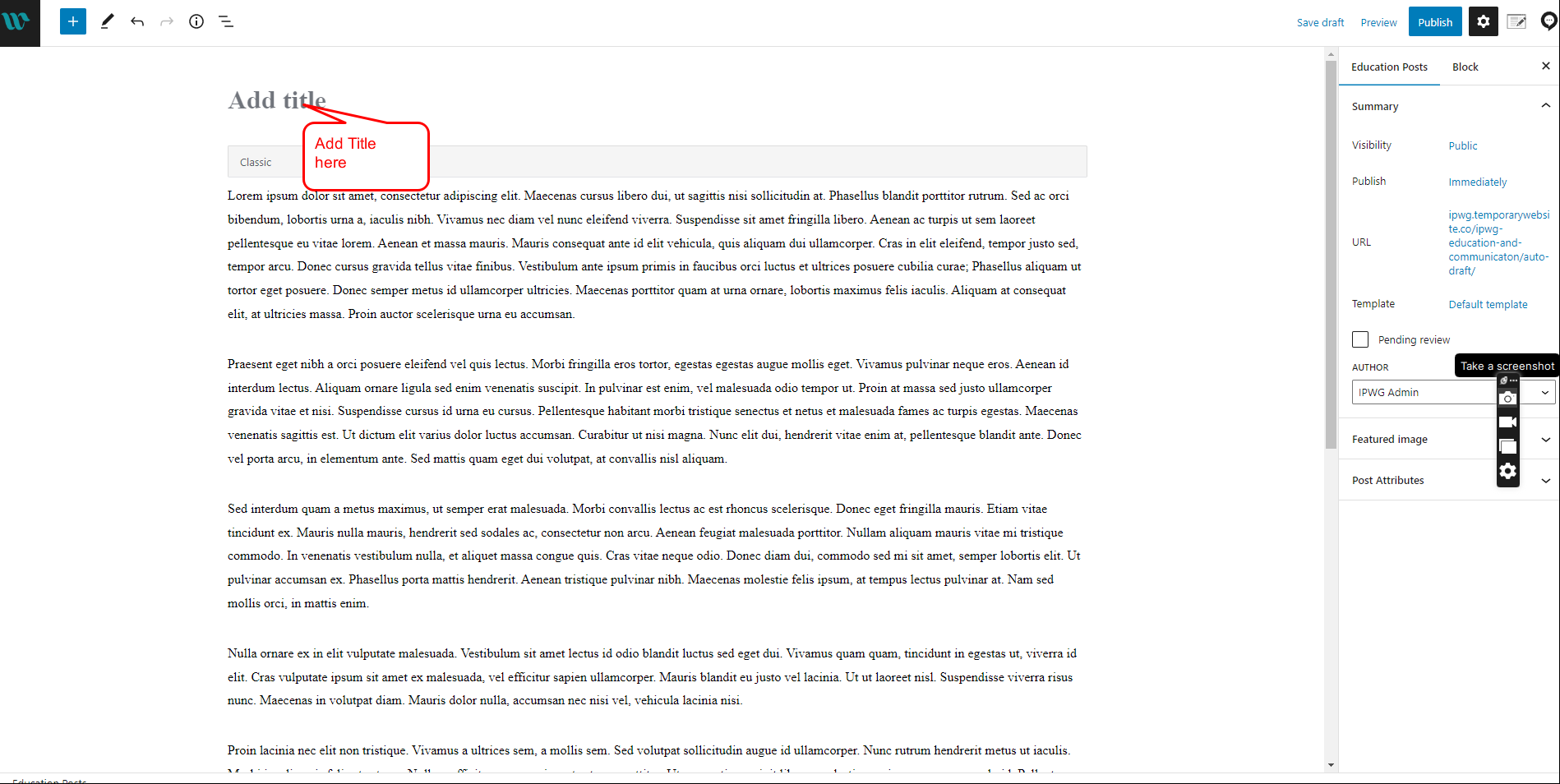 Click on the top right hand side publish button.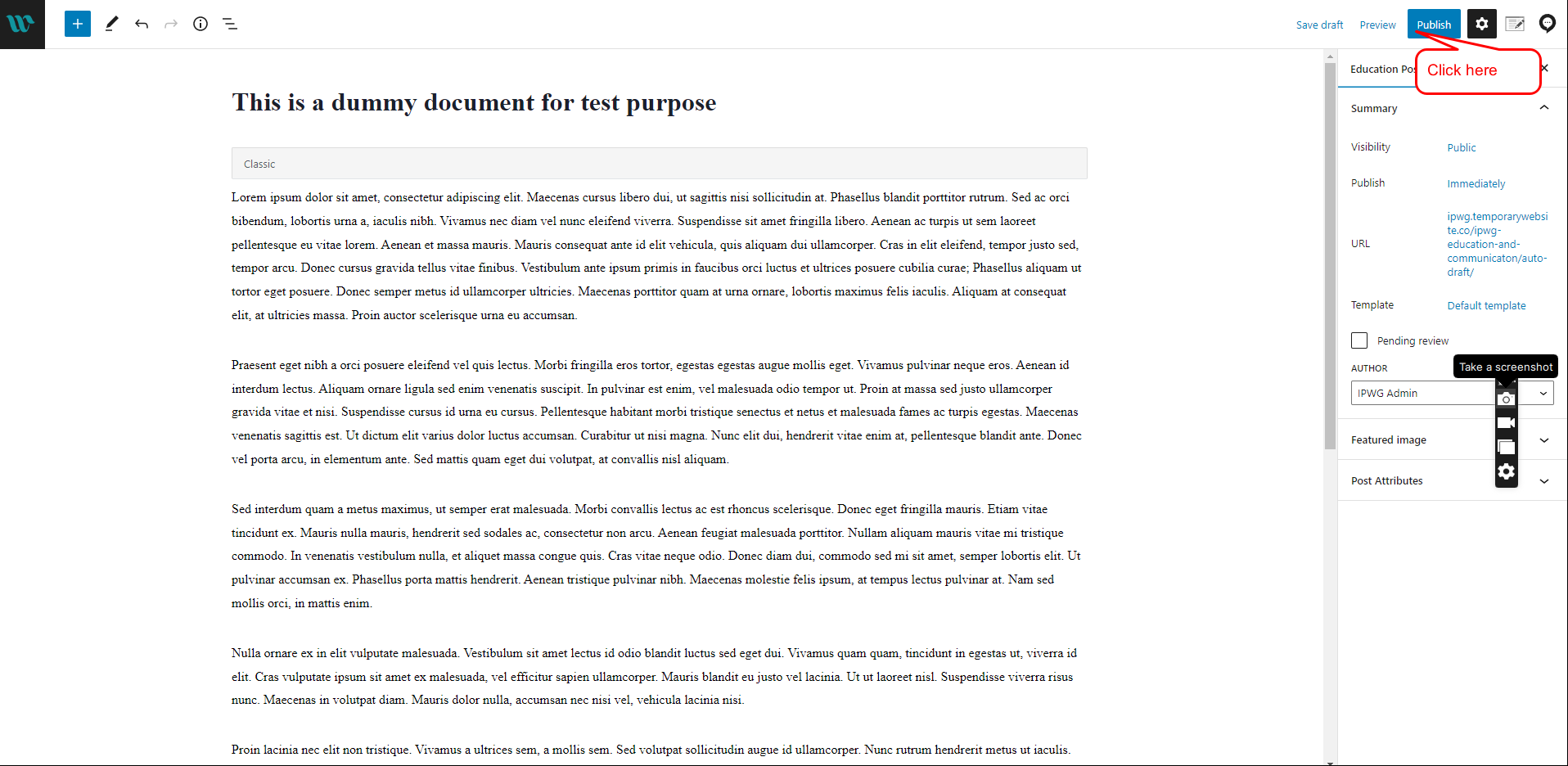 Click on the publish button again.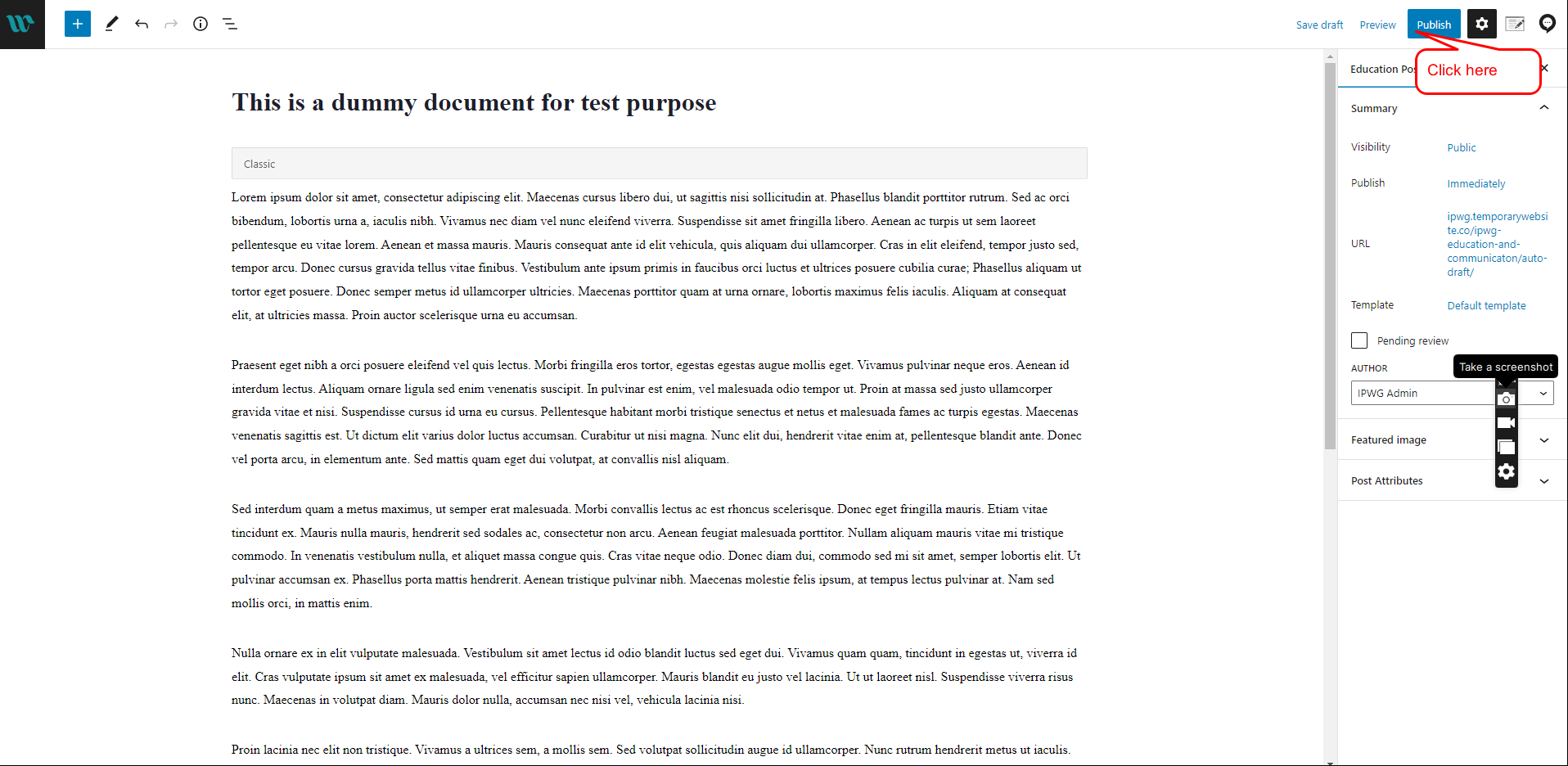 You will be able to see the document you have uploaded with date and time.